Previous Speakers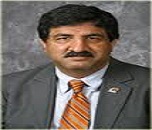 Anil Kaul
Oklahoma State University, USA

Khalil N Bitar
Wake Forest School of Medicine Winston Salem, USA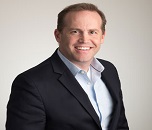 Joseph Payne
Arcturus Therapeutics, USA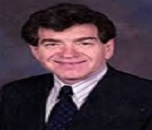 Maxwell M Chait
Columbia University, USA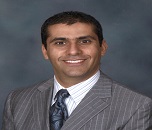 Bashar Aqel
Mayo Clinic, USA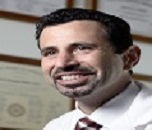 Gerard E. Mullin
Johns Hopkins Hospital, USA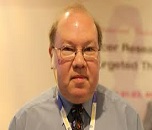 Mark A Feitelson
Temple University, USA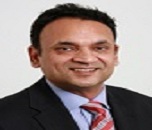 Pawan Mathur
Colorectal & Laparoscopic Surgeon, Royal Free London NHS Fundation Trust, UK
Recommended Global Gastroenterology Webinars & Conferences
Annual Physicians Meeting 2020
About Conference
About Conference
"Physicians Meet on Gastroenterology and Digestive Disorders" invites all the participants around the world to attend the conference slated on August 14-15, 2020 at Auckland, New Zealand.
Theme: Current and Innovative Advancements Targeting in Gastroenterology for Pioneering Effects
Physicians Meet 202
0 is a leading platform for a focused agenda of the current research in the field of gastroenterology which includes, guest lectures, keynotes, symposiums, workshops, exhibitions, panel discussions and poster sessions. We invite Gastroenterologists,
Hepatologists
, General Physicians, Microbiologists,
Oncologists
,
Surgeons
,
Researchers
, Students, and Business delegates to join us at Auckland in August 2020 for the 2-day power packed Physicians Meet 2020.
Why to attend?
With members from across the world focused to bring up a collective knowledge regarding various divisions in medical field; this your best opportunity to reach out the largest assemblage of participants. Conduct presentations, distribute information, meet with current and potential scientist, make a splash with new drug developments and receive name recognition at this 2-day event. Worldwide renowned speakers, specialized doctors, technicians and
research scientists
and new updates in Medicine are hallmarks of this conference.
Target Audience:
Target Audience will be personnel from both Doctors and academic fields which include CEO, Directors, Vice Presidents, Co-directors, Doctor's, Managing Directors, Professor's, Scientists, Doctorates, Assistant Professors, Post Doctorate Fellows, Managers, Pharmaceutical Scientists, Students from the related fields.
Sessions/Tracks
Conference Series llc LTD , the host of this conference is comprised of 3000+ Global Events with over 600+ Conferences, 1200+ Symposiums and 1200+ Workshops on diverse Medical, Pharmaceutical, Clinical, Engineering, Science, Technology, Business and Management field is Organizing conferences all over the globe.
The following are the scientific sessions has been designed for the upcoming Physicians Meeting.
Bleeding.
Constipation.
Nausea and vomiting.
Pain in the belly and Cramps
Abnormalities of the esophagus
Gut-associated mucosal tissue (GALT)
Alcoholic Cirrhosis
Primary Biliary Cirrhosis
Fatty Liver, Liver Failure and Transplantation
Irritable Bowel Syndrome
Peptic Ulcer Disease
Lifestyle and home remedies
Complications of gastritis and Acidity
Types of chronic gastritis
causes GI bleeding
Signs and symptoms
Diagnosis and Treatment
Hiatal Hernia
Eosinophillic Esophagitis
Cholecystitis
Gallbladder Cancer
Stomach cancer
Anal cancer
Implications of the brain–mast cell connection for functional gastrointestinal disorders
Endoscopy
Fluoroscopy
Endoscopic Ultrasound for the Diagnosis and Treatment
GI endoscopy and video capsule endoscopy
Market Analysis
Scope and Importance of Gastroenterology
Gastroenterology deals not only with the gastrointestinal disorders or infections of the GI tract and accessory organs, but also with the gastrointestinal therapies, drugs, therapeutics, and devices that are used in the diagnosing of the infections and diseases of the GI tract. According to a recent survey, 6 in 10 people globally, suffer from some form of the gastrointestinal disorder at any given point in time. Primarily, the causes of the prevalence of the chronic digestive and related diseases are due to lifestyle changes, lack of exercise, overeating, depression, anxiety, and socio-economic and emotional factors.
Why to attend???
As many People in the world are focused on learning about the Digestive system and its disorders. This is your best opportunity to reach the largest assemblage of participants from the Gastroenterologists and Hepatologists Community. Conduct presentations, distribute information, meet with current and potential scientists and Doctors, make a splash with new therapeutics and surgical methods, and receive name recognition at this 2-day event. World-renowned speakers, the most recent techniques, developments, and the newest updates in and Digestive treatment are hallmarks of this conference.
Gastrointestinal disorders include such conditions as constipation, irritable bowel syndrome, hemorrhoids, anal fissures, perianal abscesses, anal fistulas, perianal infections, diverticular diseases, colitis, colon polyps and cancer
Gastroenterologists perform a number of diagnostic and therapeutic procedures including colonoscopy, endoscopy, endoscopic retrograde cholangiancreatography (ERCP), endoscopic ultrasound and liver biopsy. Digestive Disorders is a complex medical issue that requires a multidisciplinary approach. This approach is sweeping and ranges from well-being advancement to counteractive action and screening, diagnosis, treatment, restoration and Primitive Care.
Major Associations
ASGE -American Society for Gastrointestinal Endoscopy
AGES -Indian Association of Gastrointestinal Endo Surgeons
SGNA- Society of Gastroenterology Nurses and Associates
ESGENA - The European Society of Gastroenterology and Endoscopy Nurses and Associates
American Gastroenterological Association
American Society of Bariatric Physicians (ASBP)
National Association for Colitis and Crohn's Disease (NACC) (UK)
Crohn's & Colitis Foundation of America
Society of American Gastrointestinal and Endoscopic Surgeons
The Society of Gastroenterology Nurses and Associates
British Society of Gastroenterology (BSG)
The Bockus International Society of Gastroenterology.
World Gastroenterology Organisation
Ontario Association of Gastroenterology
Canadian Association of Gastroenterology
United European Gastroenterology
Florida Gastroenterological Society
Gastroenterological Society of Australia
The Gastroenterological Society of Taiwan
Indian Association of Surgical Gastroenterology
Major Universities associated with Gastroenterology in worldwide:
IBS The University of Barcelona
World Gastroenterology Organisation
American College of Gastroenterology
Medicine-Gastroenterology - University of Colorado
Pediatrics - Gastroenterology - Stanford Medicine - Stanford University
University of Pittsburgh
Division of Gastroenterology & Hepatology – University of Virginia
Gastroenterology and Hepatology: Department of Medicine: Feinberg
Division of Gastroenterology - McMaster University
Gastroenterology - Rush University Medical Center
Major Industries associated with Gastroenterology in worldwide:
Covidien
EndoChoice
Frontier Healthcare
Sun Pharmaceutical Industries Ltd.
Alkem Laboratories
Boston Scientific
FUJIFILM Medical Systems
Pentax Medical Company
Olympus
gMed
Physicians Endoscopy
US Endoscopy Group
Major Hospitals Associated with Gastroenterology in worldwide:
Mayo Clinic
Cleveland Clinic
Johns Hopkins Hospital
Massachusetts General Hospital
Mount Sinai Hospital
University of Chicago Medical Center
Hospital of the University of Pennsylvania
Ronald Reagan UCLA Medical Center
New York-Presbyterian University Hospital of Columbia and Cornell
Cedars-Sinai Medical Center
UPMC-University of Pittsburgh Medical Center
Barnes-Jewish Hospital/Washington University
University of Michigan Hospitals and Health Centers
Clarian Health
Duke University Hospital
University of Texas M.D. Anderson Cancer Center
Market Growth of Gastroenterology Research:
The global market for gastrointestinal disorder therapeutics and diagnostics reached $49.6 billion in 2015. This market is expected to grow from nearly $51.8 billion in 2016 to $63.8 billion in 2021 at a compound annual growth rate of 4.3% from 2016-2021.
The prescription therapies market is expected to grow from $18.6 billion in 2016 to nearly $22.1 billion in 2021 at a CAGR of 3.5% for the period 2016-2021.
The diagnostics market over the next five years will grow from $17.7 billion in 2016 to $23.5 billion in 2021 at a CAGR of 5.9% for the period 2016-2021.
The market for gastrointestinal pharmaceuticals is divided into two general segments: prescription gastrointestinal pharmaceuticals and OTC gastrointestinal pharmaceuticals. Similarly, the market for gastrointestinal diagnostics, testing and vaccines is divided into three general segments: Diagnostics and testing market, Medical devices (endoscopy), Vaccines. The market is further broken down into the drugs to treat specific disorders within the gastrointestinal system, including the following:
Gastrointestinal tract disorders.
Gastrointestinal tract walls disorders.
Gastrointestinal motility disorders.
Gastrointestinal cancers
The rise in the instances of Crohn's disease, inflammatory bowel disease, ulcerative colitis, and such other diseases is also expected to create a rise in demand for the gastrointestinal diseases market. The growth in the demand and sale for the gastrointestinal drugs across the developing and developed markets is also attributed to be one of the major driving factors for this market. The growing investments and the research & development activities by the key market players are also expected to play a vital role in the overall growth of this market. The major restraining factors for the market include advancements in the new alternative therapies and the regulatory restraints.
The Main aim of the market research is to increase the awareness of gastrointestinal disorders among people and to identify the gastrointestinal market landscape as well as important advancements.
This study analyses various therapeutic options currently on the market as well as potential products and classes of products that are likely to have a significant impact on the future for the prescription as well as the over-the-counter (OTC) gastrointestinal drug markets. The gastrointestinal market is one of the key therapeutic areas most significantly affected by the generic erosion of block-busters.
According to Market research the Global Gastrointestinal Drugs Market Revenue by Region in 2016, North America was the highest by getting the revenue of 17,288 US Dollar Million, while the Middle East and Africa Continent was having least generation of revenue.
But, the Future scope is much brighter in Coming years in Middle East countries.
The demand for ambulatory surgery center is high in Europe and Asia Pacific owing to the government initiatives to overcome the shortage of medical facilities in remote areas of developing countries such as India and China.
The North America ambulatory surgery center market is anticipated to witness significant growth rate in future due to the enough outpatient surgery centers and government regulations governing the preference for outpatient surgery centers in order to expand the reach of medical facilities
To Collaborate Scientific Professionals around the World
Conference Date November 07-08, 2019
For Sponsors & Exhibitors
Speaker Opportunity
Day 1
Useful Links
Past Conference Report