Venue & Hospitality
Seri Pacific Hotel Kuala Lumpur Jalan Putra, 50350 Kuala Lumpur, Malaysia
Conference Dates: October 02-03, 2017
Hotel Services & Amenities
Audio/Visual Equipment Rental.
Business Center.
Business Phone Service.
Complimentary Printing Service.
Express Mail.
Fax.
Meeting Rooms.
Office Rental.
Photo Copying Service.
Secretarial Service.
Telex.
Typewriter.
Video Conference.
Video Messaging.
Video Phone.
ATM.
Baggage Storage.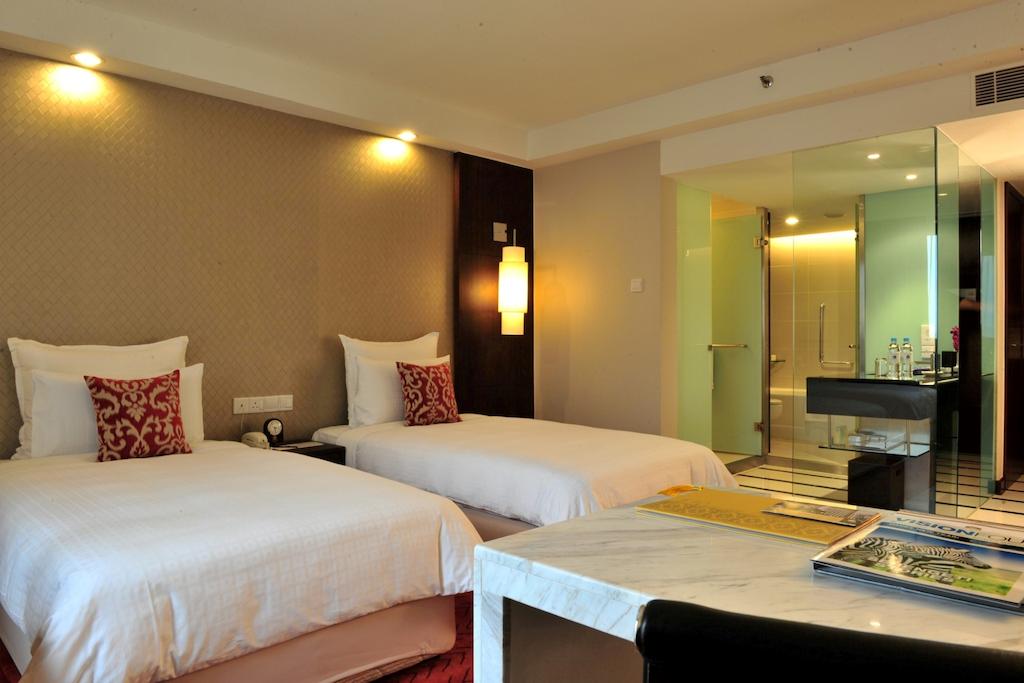 Transportation
Connected to Putra World Trade Centre and opposite the new Sunway Putra Mall, the Seri Pacific Hotel Kuala Lumpur is approximately 45 minutes drive from Kuala Lumpur International Airport. For easy accessibility, one may refer to directional road signs indicating "Putra World Trade Centre".

The Seri Pacific Kuala Lumpur Hotel is a true oasis in the heart of this exciting city.

• 10 minutes away from Golden Triangle
• Connected to Putra World Trade Centre (PWTC)
• 1 minute walk to Star Light Rail Transit (LRT) station
• 5 minutes walk to Komuter Train station
• 10 - 15 minutes drive to KL Sentral Station
• 45 minutes drive to Kuala Lumpur International Airport
• One station from Star LRT station to connect to KL Inner City Monorail system

About City
Kuala Lumpur is the biggest city in Malaysia; it is also the nation's capital. The history of Kuala Lumpur began in the middle of the 19th century with the rise of the tin mining industry, and grew in the early 20th century with the improvement of rubber plantations in Selangor. It became the capital of Selangor, later the Federated Malay States, and then Malayan Union, and finally Malaya and Malaysia. Kuala Lumpur was founded CA. 1857 at the confluence of the Gombak and clean rivers. In English, the name Kuala Lumpur literally means "muddy confluence".
Kuala Lumpur expanded historical significance again in 1957 when the first Malayan flag was raised on the grounds of the cricket field, Merdeka Square, to mark the country's independence from British rule. Kuala Lumpur came of age in 1974, when it was officially detached from its mother state of Selangor and made into a unit of its own called the Federal Territory. From 1981 onwards the city established at an even faster rate than before, this was partially due to the work of the Prime Minister at that time, Dr. Mahathir. With his 'Vision 2020' he transformed Malaysia into a modern country, and the capital KL converted the similarity of that. The Petronas Towers became the symbol of the city, and the modern yet tradition design made clear that an Islamic country can still take part in modern growths in these fast pacing times. Malaysia has a combined population of over 18 million people. Because of its central location, among the Indian Ocean and the South China Sea, Malaysia has occasionally been a meeting point for dealers and travellers from both the East and West. As a result, Malaysia has a diverse and multiracial population consisting of Malays, Chinese, Indians and many indigenous peoples. Although Malay is the official language.