Day 1 :
Keynote Forum
Universite Pierre et Marie Curie & La Salpetriere Hospital, France
Time : 09:10-09:50

Biography:
Guy Hugues Fontaine has made 16 original contributions in the design and the use of the first cardiac pacemakers in the early 60s. He has serendipitously identified Arrhythmogenic Right Ventricular Dysplasia (ARVD) during his contributions to antiarrhythmic surgery in the early 70s. He has developed the technique of Fulguration to replace surgery in the early 80s. He has been one of the 216 individuals who have made a significant contribution to the study of cardiovascular disease since the 14th century, one of the 500 greatest geniuses of the 21th century, one of the 100 life time of achievement. He has 900+ publications including 201 book chapters. He is a Reviewer of 21 scientific journals both in basic and clinical science. He has developed new techniques of hypothermia for neurologic brain protection in OHCA, stroke and spinal cord injury. He has recently invented a high-tech device which can be considered as the ultimate in palliative care.
Abstract:
An increasing number of genetic mutations can explain the mechanism of inherited cardiomyopathies which can lead to arrhythmias and risk of sudden death as well as irreversible heart failure in the end stage of the disease. Arrhythmogenic Right Ventricular Dysplasia (ARVD) has been identified by the presenter in 1977 as side work at the beginning of anti-arrhythmic surgery. Genetic background has been discovered mostly due to PKP2 desmosomal mutation with increased RV size, presence of large amount of fatty tissue mostly located on the right ventricle with apoptotic thinness of the free wall and segmental anomalies of contraction. Based on systematic analysis of histology of right ventricle in patients who died of a non-cardiac cause it was found that this disease is frequent in the general population (4%) but become clinically apparent in a small number of cases. Clinical presentation is mostly ventricular arrhythmias which can lead to unexpected sudden cardiac death especially in young people and during endurance sports. Some of these patients seen at a late stage of the disease can be misclassified as IDCM in whom heart transplantation is the only effective treatment. However, in some rare patients, the disease can stop completely its progression. An important marker of the disease is the presence of Epsilon wave on the ECG. Naxos disease, Uhl's anomalies are rare but important forms. They have initiated the discovery of the first mutation and help in the understanding of arrhythmogenicity as well as advanced forms of treatment including drugs, ablation and implantation of implanted cardiac defibrillator. Brugada syndrome (BrS) has a unique ECG pattern of coved type of the T wave of the ECG observed only in lead V1. Structural changes are sometimes suggesting ARVD. However, BrS and ARVD are two different entities with some degree overlap both phenotypically and genotypically in a small number of cases. Both of them can be controlled by antiarrhythmic drugs, ablation of ventricular tachycardia and implanted cardiac defibrillator. Right Ventricular Outflow Tract Ventricular Tachycardia (ROVT VT) is generally benign but one personal case of SD with pathologic documentation demonstrated a localized infundibular anomaly suggesting localized ARVD. Hypertrophic Cardiomyopathy (HCM) is produced by a genetic mutation in the contractile molecules of the heart producing hypertrophy of myocardial fibers with disarray. It is also a major cause of SD during sports recognized as the most frequent. Idiopathic Dilated Cardiomyopathy (IDCM) is mostly due to multiple genetic mutations lamin and myosin affecting myocardial force of contraction. All of these cardiomyopathies can be affected by superimposed myocarditis which is frequently the determinant of prognosis.
Keynote Forum
American Hospital of Paris, France
Time : 09:50-10:30

Biography:
Dr. Jean Pierre Usdin MD., is a Former Internal of the Hospitals of Paris, Former head of clinic, Assistant of the Hospitals of Paris, Former consultant in scientific committee of medical Journal CONSENSUS and previous Chief of the cardiologic department of American Hospital of Paris(2006-2012). He is currently renowned Cardiologist at American Hospital of Paris, Member of European Society of Cardiology, Member of French Society of Cardiology. Being a Journalist and Blogger in Medscape France(From 2010) he has blogs dedicated to general cardiology: reports discussions and notes about trials, cardiology congresses, live-comments on 2015 ESC congress in London.
Abstract:
Professor Fred Siguier (1909-1972) a major physician in the 50' use to start a patient's exam saying "Tell me exactly, precisely, in which circumstances your health problem started" Professor Siguier suffered of progressive blindness. So he asked to his assistants to make a full examination and to report their findings to their master's sagacity. People with rare, but not only, diseases came from everywhere, seeking for Siguier's perceptiveness to make clinical diagnosis he was a legend, the father of Internal Medicine. Of course it is an old story and so clinical exam… Thing are not the same actually, medical history and searching for a splenomegaly, describing cardiac murmur are obsolete. X-rays, Ultrasounds are doing this job. The question is where is the relationship between physician and his (her) patient? The answer is in the computer sir! No need for making a full history, it is in the patient's file, no need to point out a specific symptom, it is in the Medical report. Time is money: ask for all the laboratory tests and most imaging at the same time "in a parallel way" we will discuss after of the results…and the discovery of "abnormalities" we were not searching! However, what needs the patient from his doctor is: physician's attention. The patient likes the palpation of his (her) abdomen, the listening of his (her) lungs, feeling doctor's hands on his (her) body searching for an abnormality "it hurts here doctor!"
Considering efficiency/cost ratio clinical exam is without any doubt the leader, leaving far away RMI, specific and expensive lab tests.
"Ecoutez le malade, il vous donne, vous offre généreusement le diagnostic." (Listen to the patient, he gives you, he generously offers to you the diagnosis" Used to say Fred Siguier .
Break:
Network & Refreshment Break: 10:35-10:50 @ Foyer
Keynote Forum
Gulf Medical University, UAE
Time : 10:50-11:30

Biography:
Galal E Nagib El-kilany is an Assistant Clinical Professor and Consultant of Cardiology at Gulf Medical University (GMU), UAE. He is a Distinguished Fellow at International Society of Cardiovascular Ultrasound (ISCU), USA; President of ISCU; Fellow of European Society of Cardiology, France; Associate Editor of Journal of Molecular and Translational Research and Editor of World Heart Journal.
Abstract:
Background: The prevalence of obesity and diabetes has reached epidemic proportions, and in terms of the extent of its negative impact on the health has been compared to those of tobacco and hypercholesterolemia. One of the first medical consequences of obesity and diabetes mellitus to be recognized was cardiovascular disease (CVD). Obesity and diabetes are independent predictors of coronary heart disease, heart failure and stroke.
Aim: The aim of the study was to evaluate whether tissue Doppler imaging (TDI) and global longitudinal strain (GLS) detects a pre-clinical impairment of diastolic and systolic functions in obese subjects with type 2 diabetes with short duration of disease and normal cardiac function with conventional echocardiography (CE), and whether echocardiographic parameters are related to metabolic abnormalities.
Patients & Methods: We studied 240 obese (body mass index (BMI>30 kgm2), uncomplicated type 2 diabetic subjects with short duration of disease and 93 control subjects. All participants underwent CE, GLS and TDI echocardiography. With TDI, early mitral annular septal velocity (Ea), pre systolic conventional mitral flow atrial Doppler velocity (Aa), their ratio (Ea/Aa) and systolic velocity (Sa) were measured at the lateral corner of mitral annulus. Glycosylated haemoglobin, fasting plasma glucose and insulin were determined and homeostasis model assessment (HOMA-IR), as an index of insulin resistance, was calculated.
Results: Cardiac function with CE was similar in the two groups. Using TDI, diabetic obese subjects showed a lower Ea velocity (15.5+/-3.9 vs. 19.4+/-3.5 cm/s, P<0.0001), an increased Aa velocity (15.5+/-2.4 vs. 14.1+/-2.4 cm/s, P<0.05) and a reduced Ea/Aa ratio (1.00+/-0.2 vs. 1.39+/-0.3, P<0.0001), compared with control subjects. Interestingly, diabetic women had increased left ventricular (LV) wall thickness (18.8 vs. 16.1 mm, p<0.001). Trans thoracic echocardiography, myocardial Doppler-derived systolic (sm) and early diastolic velocity (em) and strain imaging (GLS) were obtained in obese diabetic subjects and 93 referents (BMI <25 kg/m2). BMI correlated with left ventricular (LV) mass and wall thickness (P<0.001). Severely obese subjects (BMI >35) had reduced LV systolic and diastolic function compared with referents, evidenced by lower average longitudinal peak systolic strain, sm, and reduced em, whereas LV ejection fraction remained normal. Differences in regional and global strain (-14.5%+/-1.4) were identified between the severely obese diabetic (BMI>35) and the referent patients (-17.6%+/-2.1), P<0.001.
Conclusion: An early stage of cardiac dysfunction and dilated cardiomyopathy can be evidenced by TDI and myocardial strain imaging in type 2 diabetic obese subjects even in the presence of a normal cardiac function with CE. This abnormality is associated with cardiac hypertrophy in one third of our studied patients.
Heart Diseases | Electrocardiography | Diabetes & Heart | Cardiac Regeneration | Cardiomyopathies | Cardiac Nursing
Location: Amphi Theatre
Chair
Guy Hugues Fontaine
Universite Pierre et Marie Curie & La Salpetriere Hospital, France
Co-Chair
William E Feeman Jr.
Wood County Hospital, USA
Session Introduction
Wood County Hospital, USA
Time : 11:30-11:55

Biography:
William E Feeman Jr is a Physician on staff at Wood County Hospital, and private practice, Bowling Green, Ohio. He is the Founder of Association for the Prevention of Atherothrombotic Disease in Northwest Ohio to facilitate the spread of knowledge about this disease.
Abstract:
Statement of the Problem: To be able to prevent atherothrombotic disease (ATD), one must be able to predict the population at risk of ATD. Many risk predictors have been advocated for such prediction, but none have been universally accepted.
Methodology & Theoretical Orientation: The Framingham Heart Study has demonstrated that the population that develops ATD differs from the population that does not by the severity of certain ATD risk factors and the duration during which those risk factors have been operative. The author has examined his entire ATD population to determine the constellation of ATD risk factors that separates population from the population that did not develop some form of clinical ATD.
Findings: The population at risk of ATD is characterized by cigarette smoking, dyslipidemia, and (often) hypertension, with some contribution from the very high blood sugar levels of uncontrolled diabetes. These risk factors are not independent, but rather dependent, interacting with one another leading to ATD. Dyslipidemia is defined as a ratio between LDL- and HDL-cholesterol (Cholesterol Retention Fraction, or CRF, defined as [LDL-HDL]/LDL). The predictive tool is a graph with the CRF on the ordinate and systolic blood pressure (SBP) on the abscissa. The graph exhibits a threshold line with CRF-SBP co-ordinates (0.74, 100) and (0.49, 140), above which lie the CRF-SBP of 93% of all the ATD patients in the author's practice. Further fine-tuning can be done by stratifying the CRF by SBP or by LDL-cholesterol. Any therapy that brings the CRF-SBP plot below the threshold line results in plaque stabilization/regression in a minimum average of 75% of cases.
Conclusions: The population at risk of ATD is predictable and hence, ATD is preventable.
Northwestern University, USA
Time : 11:55-12:20

Biography:
Issam Mikati completed his Graduation at American University of Beirut Medical School. He completed his Cardiology and Imaging fellowship at Baylor College of Medicine. He is an Associate Director of Echocardiography lab at Northwestern Memorial hospital in Chicago, Illinois. He has published numerous papers in reputed journals and has served as a Reviewer of premier journals.
Abstract:
Cardiomyopathy confers a poor prognosis. Early recognition and intervention is very important to improve outcome. Classic method of assessment of LV systolic dysfunction such as Left Ventricular Ejection Fraction (LVEF) suffer from wide variance that limits their utility in detection of minor changes in systolic function on serial testing. In addition, the changes in LVEF appear late after significant myocardial damage has occurred. This has been shown to affect prognosis of patients. Strain has been shown to be an accurate sensitive marker of LV function with less variance than traditional methods of LV systolic function. It has been shown to drop early in the natural history of many systemic diseases that affect the heart such as diabetic cardiomyopathy. Strain shows great promise in management of cardiomyopathies because of its efficacy in early detection and potentially effects of treatment.
University of Tampere, Finland
Time : 12:20-12:45

Biography:
Katriina Aalto-Setälä is the Professor of Physiology at School of Medicine, University of Tampere and a Cardiologist at Heart Hospital, Tampere University Hospital, Finland. She works as an invasive Cardiologist and is In-charge of the genetic cardiac outpatient clinic at Heart Hospital. Her research at University of Tampere focuses on Human Genetic Cardiac Diseases such as genetic arrhythmias and atherosclerosis with the help of induced pluripotent stem cell (iPSC) technology. The main aim of the research group is to learn more about the basic pathology of the genetic diseases as well as to test current and new pharmaceutical agents to correct the abnormalities. Her research group in collaboration with researches at Tampere Technical University has also invented new methods to monitor and analyze the maturity and functionality cardiomyocytes.
Abstract:
Background: Genetic cardiac arrhythmias are often severe, but due to their rare nature, no specific treatment exists. Catecholaminergic polymorphic ventricular tachycardia (CPVT) is a severe arrhythmia caused by mutations in the RyR2 gene. This gene is important in regulating Ca2+ release from sarcoplasmic reticulum. The purpose of this study was to create induced pluripotent stem cells (iPSCs) from individuals having CPVT and to study the functional properties of the cardiomyocytes.
Methodology: iPSC lines were derived from six individuals carrying different RyR2 gene mutations. Arrhythmias of cardiomyocytes were analyzed using Ca2+ imaging.
Findings: Patients' heart rates were increased by stress exercise test and this induced in all of them polymorphic ventricular extra beats. When their cardiomyocytes were treated with adrenaline, similar irregular beating was observed. If the patients were treated with dantrolene, in some individuals all arrhythmias were abolished, but in some, it did not have any effect. As their cardiomyocytes were treated with the same drug, adrenaline-induced arrhythmias were abolished, but only from those cardiomyocytes derived from individuals who also clinically responded to the treatment. However, arrhythmias were not abolished from cardiomyocytes derived from the patients having no response to the medication.
Conclusion & Significance: With this drug, we could demonstrate that all individuals did not respond to this medication the same way even though their clinical phenotype was the same and they had mutations in the same gene. Importantly, iPSC-derived cardiomyocytes demonstrated the very same phenomenon: If the patient responded, also his cardiomyocytes responded, but if the drug did not remove arrhythmias from the patient, they were not abolished from his cardiomyocytes either. This study demonstrate that iPSC-derived cells reproduce the effect observed in the patients and they could be used to tailor medication especially in patients having severe, potentially lethal arrhythmias.
Break:
Lunch Break: 12:45-13:45 @ N Café
Session Introduction
University Hospital Policlinico of Milan, Italy
Time : 13:45-14:45

Biography:
Fabiola B Sozzi works as a Staff Cardiologist at University Hospital Policlinico of Milan, Italy. She has high skills in multimodality imaging of heart disease using echocardiography integrated with cardiac magnetic resonance imaging, cardiac computed tomography and nuclear. She also works in the acute clinical setting treating acute cardiac syndromes. She has expertise in Echocardiography at Thoraxcenter of Rotterdam (NL), where she defended her PhD thesis on Stress Cardiac Imaging under the supervision of Professor J Roelandt. She is a Visiting Professor at University of Milan where she leads several research projects and teaches at Faculty of Medicine and School of Specialization of Cardiology. She is an Author of 70 papers published in peer-reviewed international journals and Reviewer of several medical international journals.
Abstract:
There is growing evidence that the diastolic stress test can provide important diagnostic findings helpful in the management of patients presenting with dyspnea of an unclear etiology. Many patients present with exertional dyspnea and exercise intolerance, but have normal left ventricular filling pressures at rest. In these patients, it is important to evaluate filling pressure with exercise. Exercise can be performed using a supine bicycle or treadmill protocol. Alternatively dobutamine can be used, though its vasodilator as well as inotrope effect determine a very different hemodynamic response compared to that of exercise. We need to record mitral inflow by pulsed Doppler echocardiography at the level of the mitral tips, mitral annular velocities by spectral Doppler echocardiography, and tricuspid regurgitation jet by continuous-wave Doppler at baseline and after the termination of exercise. Diastolic function parameters can be obtained soon after the assessment of regional wall motion abnormalities, especially when an exercise echocardiogram is performed for the evaluation of dyspnea. In patients with diastolic heart failure, left atrial pressure is increased, leading to an increase in mitral E velocity, whereas annular e' velocity remains reduced given the limited preload effect on e'. Moreover, an increase in the pulmonary artery systolic pressure can be detected by the increase in peak velocity of the tricuspid regurgitation jet. On the other hand, in the absence of cardiac disease, e' increases to a similar extent to the increase in mitral E velocity, and the normal E/e' ratio essentially is unchanged with exercise. The concept of the diastolic stress test was introduced more than 10 years ago. Subsequently, exercise E/e' ratio was validated against invasive measurements. Importantly, exercise septal E/e' ratio was an important determinant of exercise capacity, and its decline with age was noted in a large series of patients referred for exercise echocardiography. Furthermore, a recent study showed the incremental prognostic value of exercise E/e' ratio over clinical variables and exercise wall motion score index. In conclusion, diastolic stress test has an interesting role in patients with heart failure and preserved ejection fraction that present symptoms during activity, normal ejection fraction and inconclusive diastolic function at rest.
Cardiac Regeneration | Heart Diseases | Diabetes & Heart | Cardiomyopathies | Cardiac Nursing | Electrocardiography
Location: Amphi Theatre
Chair
Guy Hugues Fontaine
Universite Pierre et Marie Curie & La Salpetriere Hospital, France
Co-Chair
William E Feeman Jr.
Wood County Hospital, USA
Session Introduction
Louisiana State University Health-Shreveport, USA
Time : 14:45-15:10

Biography:
Suzanne Tinsley received her PT degree at Texas Woman's University and PhD in Neuropharmacology at Louisiana State University Health Sciences Center. She received her Board Certification in Neurologic Physical Therapy at American Board of Physical Therapy Specialties (ABPTS). She has been a Faculty member at LSU-Health since 1988 and currently holds the position of Associate Professor. She has published a Pharmacology text book for physical therapy education. She has an active clinical research program in the area of Neurological Rehabilitation.
Abstract:
Statement of the Problem: There are between 183,000 and 230,000 people with spinal cord injury (SCI) living in United States, with approximately 11,000 new cases each year. In spite of the advancements in medical and educational interventions, individuals with SCI still face health disparities and a number of challenges in maintaining cardiovascular health compared to the able bodied population. As a result, heart disease (HD) is one of the leading causes of death for patients with chronic SCI. Providing effective interventions to reduce the effects of HD for individuals with SCI is vital.
Purpose: Demonstrate the cardiovascular benefits of ambulation with a hybrid orthotic-functional electrical stimulation system (ARGO-FES) in a patient with paraplegia when performed in a clinical setting. Sample: Single-subject case study involving a patient with paraplegia enrolled in an outpatient rehab program for ambulation.
Method: Participant engaged in an ARGO-FES ambulation program 20 minutes, two times a week for six weeks. The following variables were measured at each session: pre- and post-exercise heart rate (HR) and blood pressures (BP) and distance ambulated. In addition, cholesterol (total, HDL/LDL ratio), and serum triglycerides were measured at baseline and at the end of the six-week intervention.
Findings: Patient demonstrated cardiovascular conditioning with reductions in post-ambulation HR and pulse pressure with an increase in distance ambulated. Triglycerides remained unchanged, LDL cholesterol decreased, and HDL cholesterol increased after six weeks of intervention.
Conclusion: Cardiovascular conditioning with an ARGO-FES system conducted in a clinical setting can reduce cardiovascular risk factors and facilitate health in individuals with chronic SCI.
Louisiana State University Health-Shreveport, USA
Time : 15:10-15:35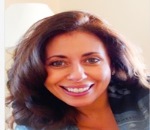 Biography:
Dr. Vazquez Morgan earned a BS in Physical Therapy and her academic doctorate in Health Studies in 2006. She has 22 years of rehabilitation experience and has been a faculty member at LSU Health in Shreveport since 1997. She has presented research nationally and internationally on cultural competence, health disparities, wellness, and neurorehabilitation. She was honored by Maybelline as outstanding female educator and featured in People December 2006 issue. Dr. Morgan was also the 2014 recipient of the Allen A Copping Teaching Award, a finalist for the 2011 International Award for Research and recipient of the APTA Minority Faculty National Scholarship in 2003.

Abstract:
Introduction: Individuals with spinal cord injury (SCI) face health disparities and a number of challenges in maintaining cardiovascular health compared to the able bodied population. The causes are multifactorial including susceptibility to numerous medical conditions that impart a health hazard; illness behaviors leading to a disproportionate percentage of deaths as a result of preventable causes and changes in the ability to exercise to maintain heart health. Therefore, establishing and providing effective interventions for individuals with SCI is vital, however, the majority of rehabilitation research has been performed in research laboratories.
Aim: Aim of this study is to identify the possible physiological adaptations gained from utilizing a functional electrical stimulation (FES) bike for aerobic conditioning to address the increased prevalence of cardiovascular risk factors exhibited by the chronic SCI population, ASIA A-D in an outpatient clinic setting.
Methods: Single-subject case study involved an individual with tetraplegia, enrolled in an outpatient wellness program. Participant engaged in a cardiovascular endurance exercise program using an FES bike 30 minutes, three times a week for six months in a clinical setting, supervised by a physical therapist. The following variables were measured at baseline and at the end of the six months intervention: Hemoglobin A1c, cholesterol (total, HDL/LDL ratio), and serum triglycerides.
Results: Participant's A1c, LDL cholesterol and triglycerides decreased and HDL cholesterol increased after six months of intervention.
Conclusion: Cardiovascular conditioning with an FES bike conducted in an outpatient setting can reduce cardiovascular risk factors and facilitate health in individuals with chronic SCI.
Turkiye Hospital, Turkey
Time : 15:35-16:00

Biography:
Sibel Catirli Enar graduated from İstanbul University, İstanbul Medical School in 1981. She is specialized in anesthesiology and critical care in İstanbul Medical School in 1985 and in cardiology at İstanbul University İnstitute of Cardiology in 1992. She became Associate Prof.of Cardiology in 2000, Fellow of European Society of Cardiology in 2010, Fellow of American Society of Echocardiography in 2012, Fellow of International Society of Cardiac Ultrasound in2012 and Fellow of American College of Cardiology in 2016.Working at Turkiye Hospital and Memorial Hospital in Istanbul/Turkey since 2000. She worked as a research fellow in Cleveland Clinic of Foundation-USA 1996-1998 and in University of Alabama at Birmingham-USA 2006-2008 as well. She is the member of Medical Societies: Turkish Society of Cardiology, European Society of Cardiology (member of cardiac imaging (EACVİ), heart failure association and valvular heart disease groups), American Society of Echocardiography (ASE), American College of Cardiology (ACC), American Heart Association (AHA), İnternational Society of Cardiac Ultasound (İSCU). She is the author of a chapter in" Metabolic syndrome in women" (2015) and contributor in "Interesting Cases in Echocardiography"-(N.Nanda-2017). She is referee for scientific abstracts,member of scientific comittes and referee in scientific journals.Has taken part in multicenter studies. She has publications in National and International Journals. She served as speaker and moderator in National and International Congresses. Her area of interest is echocardiography.
Abstract:
Heart failure with preserved ejection fraction (HFpEF) affects nearly half of the patients with clinical signs of heart failure.HFpEF is considered to be a disease of the left ventricle (LV).It is characterized by impaired diastolic function due to to abnormal relaxation and increased chamber stiffness.The role of right ventricle (RV) has not been well characterized in HFpEF. Recently several studies have described the role of RV in these patients by echocardiography,and few studies by CMR.In these studies,it has been found that addition of RV dysfunction is related with worse prognosis. The following explanation has been proposed: Impaired LV diastolic function causes passive rise in left atrial (LA) pressure and consecutively in PAWP and pulmonary artery (PA) pressure.Pulmonary artery compliance (PAC) decreases and adds to the increasing resistance against the right ventricle.RV fails to compensate pressure overload,dilates and finally RV failure occurs.Left atrial dilation is also present in these patients. Although HFpEF is considered as a disease of the left ventricle,RV dysfunction is also affected .Diabetes Mellitus and hypertension present with HFpEF predominantly,however RV dysfunction is also observed in these patients.Improvement of right heart imaging by echocardiography and CMR will be very helpful in the diagnosis and determining the prognosis.
Break:
Network & Refreshment Break: 16:00-16:15 @ Foyer
Philips Healthcare, USA & B Milan Horacek Dalhousie University, Canada
Time : 16:15-16:40
Biography:
John Wang received the M.S. degree in physics from Northeastern University, Boston, and the MS degree in aeronautics and astronautics from MIT, Cambridge. He has more than 30 years' industrial experience in the development of patient monitoring devices and is currently a principal scientist with Philips Healthcare responsible for the development of ECG monitoring algorithms and related applications used in all Philips' patient monitoring devices. He has over 50 publications and 9 issued patents. John is an AAMI ECG Committee member responsible for developing industry standards for ECG devices. He is also an editorial board member of the Journal of Electrocardiology and a referee for several biomedical signal processing journals and conferences. John has served as a chair/co-chair for a number of conferences and was also an organization committee member for three Computing in Cardiology annual meetings. John has also served as a consultant/reviewer for NIH on SBIR grant application.
Abstract:
To further improve existing criteria recommended by ACC/ESC for identifying patients with ST elevation myocardial infarction (STEMI) from the 12-lead ECG, we have developed new criteria based on ST deviation calculated from 3 "optimal" vessel-specific leads (VSLs) derived from the 12-lead ECG. The performance of the VSLs vs. STEMI criteria was evaluated using two independent datasets of 12-lead ECGs: the Glasgow dataset included admission ECGs of 116 patients who were hospitalized for chest pain and underwent contrast-enhanced cardiac MRI that confirmed AMI in 58 patients (50%) and the Lund dataset included ECGs of 100 patients (75% males, age: mean/range 52/12-83 years) chosen to represent five subgroups with various causes of pathological ST-deviation, other than acute coronary occlusion: ventricular pre-excitation (n=12), acute pericarditis (n=26), ERS (n=14), LVH (n=26), and LBBB (n=22). Both STEMI criteria and VSLs method with and without an augmented LVH-specific derived lead were tested. Sensitivity (SE) and specificity (SP) were calculated and used as the performance measures for comparison. For the Glasgow dataset, STEMI criteria yielded SE/SP of 43/98%, whereas the VSLs improved SE/SP to 60/98%. The most significant increase in diagnostic performance appeared in patients with LCx occlusion (n=13): SE was improved from 31% to 69%. For the Lund dataset, SP test results using the STEMI and VSLs criteria were 100%/92%, 4%/88%, 29%/100%, 100%/96%, and 64%/68% for the five subgroups: pre-excitation, pericarditis, ERS, LVH, and LBBB, respectively. For the whole group, SP results were 57% for the STEMI criteria and 88% for the VSLs method. The performance improvement was statistically significant (p < 0.001). Based on these results we conclude that the new VSLs method has the potential to outperform the existing STEMI criteria in identifying patients who should receive emergent reperfusion therapy. This finding needs to be corroborated further on a larger study population.
Faculty of Medicine of ABC, Brazil
Time : 16:40-17:05

Biography:
Alex Mota Benevides is a Cardiovascular Surgeon, completed his Graduation in Medicine at Federal University of Pará. He has a specialization in Cardiovascular Surgery at Beneficência Portuguesa de São Paulo. He is currently a Professor and holds a Master's Degree in Health Sciences at Faculty of Medicine of ABC, Brazil.
Abstract:
Introduction & Aim: Several studies demonstrate the relationship between obesity and the development of several diseases, including the National Health and Nutrition Examination Survey III. Pathologies as hypertension, type 2 diabetes mellitus and dyslipidemias are associated with a higher risk of cardiovascular diseases (CVD), among them acute myocardial infarction. This study aims to evaluate the relationship between the Body Mass Index (BMI) and the presence of diseases that increase the risk of CVD.
Methods: 187 patients were studied, individuals obtained by a spontaneous membership, among which, 48.6% were between 35 and 44 year old and 86.6% were female. This is a cross-sectional, descriptive and analytical statistical study, and the statistical tests (odds ratio) grants to reach 95% as the range of confidence.
Results: According to the classification of BMI, 44% of the participants had overweight, 22.6% obesity grade I, 22% normal BMI, 7.5% obesity grade II and 3.5% obesity III. The group with a BMI of 30 kg/m2 or higher, presented the highest prevalence of associated diseases: 52.4% of those had one or more comorbidity already installed. The odds of developing diseases in those presented 3.9 times (CI 1.61-9.52) higher when compared to normal BMI individuals (p=0.002). When we did this relation, according to the degree of obesity, we observed that the odds were 3.55 times (CI 1.37 -9.24) higher for those with obesity I (p=0.008). For those with obesity II were 3.56 (CI 0.99-12.82), (p=0.046), for those with obesity III, these odds increased to 8.9 (CI 1.47-53.71) with p=0.008.
Conclusion: The higher the BMI classification the higher prevalence of comorbidities that increase the chances of developing CVD, the fight against obesity seems to be a good strategy for the prevention of associated diseases and changes in lifestyle are fundamental to reduce the incidence of CVD in the population.
Benha University, Egypt
Time : 17:05-17:30

Biography:
Reda Biomy completed his Graduation at Benha University, Egypt and MD in Cardiology 1992. In 1995, he worked as an Associate Professor of Cardiology at Benha University, Egypt and he was responsible for non-invasive cardiology lab and cardiac catheterization lab.
Abstract:
Introduction: The prevalence of hepatitis C virus (HCV) in Egypt is quite high and the recent introduction of combined oral direct antiviral agents may have impressive results.
Aim: Aim of this study is to assess the cardiovascular effects of direct acting antiviral agents (DAAs) in combination with or without pegylated interferon alpha (PEG-IFN) in Egyptian patients with chronic hepatitis C infection.
Methods: This study included 170 patients suffering from chronic hepatitis C virus infection. Patients were divided into two groups; first group (100 patients) received triple combination therapy in the form of pegylated interferon alpha, sofosbuvir (sovaldi) and ribavirin, while second group (70 patients) received dual combination therapy in the form of sofosbuvir and simeprevir (sovaldi and olysio). Group one patients were followed up for one year over three visits; before initiating treatment, then six months and 12 months later while group two patients were followed up for six months over two visits; before initiating treatment and then six months later and the end point of the study was either development of a major cardiovascular event throughout the course of the study (e.g. congestive heart failure, echocardiographic evidence of LV dysfunction, occurrence of significant arrhythmias or acute coronary syndrome) or completing till the end of the study without any evidence of cardiac affection. The following parameters were accomplished, thorough medical history and clinical examination, ECG, echo-Doppler study and laboratory investigations.
Results: No significant differences were found between the two study groups as regards demographic criteria. None of both group patients had developed any major cardiac event (e.g. congestive heart failure, echocardiographic evidence of LV dysfunction, occurrence of significant arrhythmias or acute coronary syndrome). No significant changes as regards ST-T wave abnormalities or arrhythmias had occurred six and twelve months after initiation of treatment compared to baseline visit. None had developed prolonged QT interval at follow up visit. No significant changes were seen in the mean values of corrected QT in group two patients over study visits (p value>0.05). None of both group patients had or developed echocardiographic regional wall motion abnormalities (RWMA) at baseline or at study end. Systolic function parameters showed minute non-significant changes over study visits (p value>0.05). Diastolic function parameters (E/A ratio, deceleration time and E/Ea ratio) showed non-significant changes between baseline and 6- and 12 month visits (p value>0.05).
Conclusion: The direct antiviral agents used in combination regimen with interferon (pegylated interferon alpha, sofosbuvir and ribavirin) or used orally in combination (sofosbuvir and simeprevir) not significantly affect the cardiovascular system.